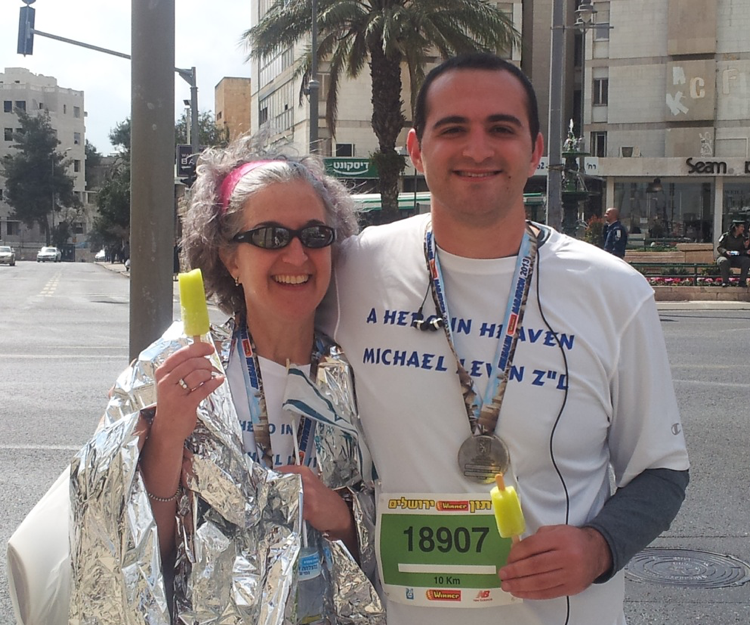 In Support of The Michael Levin Lone Soldier Foundation
Click HERE to support Tami in running for lone soldiers 
(please put 'sponsor Tami' in the donation designation field).
Tami supports Lone Soldiers by raising money through her effort to run the historic, international Jerusalem Marathon.
This will be my 10th time running the Jerusalem Marathon in support of Lone Soldiers. I worked with Harriet for many years and became dear friends of the entire Levin family. When Michael z"l was killed in the Second Lebanon War and the Michael Levin Fund was created, I wanted to be supportive. I put my love of running to good use and joined "Team Mikey" in order to raise funds for the center.
I am very grateful for the help that I get from Harriet and Mark Levin who actively promote my participation in this endeavor. And, I thank you all in advance for your amazing support as well. My role is the easy one – all I do is run 21 kilometers! In past years, together we have collected funds for Lone Soldier events, a moving truck, housing for the female chayalot, and more. Please donate to this most worthy cause – every dollar helps these dedicated young men and women."