Help a Lone Solider.
Make a Donation Today.
The Michael Levin Lone Soldier Foundation is unique.
Established by Michael's parents, Mark and Harriet Levin, our board and staff have the ability, experience, and expertise to seek out, discover and meaningfully direct your donation to the programs and services in Israel that have the greatest impact on serving the unique needs of our lone soldiers before, during and after their service.
The mission of the Michael Levin Lone Soldier Foundation is to fulfill Michael's dream of serving the needs of lone soldiers and our success depends on you, our family of generous supporters.
The Michael Levin Lone Soldier Foundation has a number of ways to draw a personal link to the impact of a generous donation, whether from an individual, a community, or an organization. Below are examples of sponsorship opportunities. The Lone Soldier Foundation currently funds programs and services ranging from Shabbat and Holiday meals, one on one mental health counseling, housing, base visits and much, much more.
The Foundation also welcomes and appreciates general donations to ensure that Lone Soldiers' other unique needs are met.
The Michael Levin Lone Soldier Foundation is a tax-exempt 501(c)(3) non-profit organization.Your contributions are tax-deductible to the extent allowed by law.
Take a look at our donation opportunities below!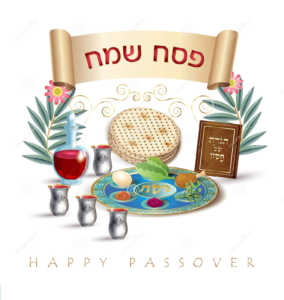 Passover is a time to be with family. The Foundation makes sure that our Lone Soldiers aren't alone by helping to create a community for them to celebrate with for Passover.
For $54 you can sponsor a Passover seder and Holiday meals to remind our Lone Soldiers of home and let them know that they're never really alone!
With any kind of donation you make you can request to send a handwritten card in honor or memory of someone (minimum donation to send a card is $18)
Shabbat Dinner for one soldier – $18 (feed 10 soldiers for $180)
For many Lone Soldiers  it's hard to make arrangements for Shabbat meals while on base, or they arrive home too late on Friday to shop and cook. The availability of fully prepared Shabbat meals can help alleviate the stress of worrying what they will do for Shabbat. And who doesn't want to feed a soldier!?
Toiletry package – $36 (provide for 10 soldiers for $360)
The toiletry package includes basic items such as toothbrush, toothpaste, shampoo, conditioner, body wash, lotion, deodorant and feminine hygiene products.
Essentials Package – $250
Lone Soldiers and lone b'not sheirut come to Israel ready to serve but not always equipped with the basics. Some may lack the funds to purchase daily essential items on their own. Your donation provides them with essential items like towels, blankets, toiletries, laundry detergent, winter wear, socks and more; ensuring that any Lone Soldier or lone b'not sheirut in need has all the basic items without worry.
Post Army Assistance – $500
Many Lone Soldiers find the transition from army life to civilian life very challenging. Questions like, should I look into Higher Education, how can I find a job? What am I entitled to as a former lone soldier? Your donation helps to ensure that they get the advise and guidance they need on interview preparation, CV writing, connections to potential employers, and financial planning. By sponsoring post army counseling, you are ensuring that these selfless individuals are guaranteed a strong foothold when entering civilian life.
Mental Health Counseling – $750
The Michael Levin Lone Soldier Foundation funds one-on-one mental health counseling for currently serving and veteran lone soldiers. Your donation ensures that this counseling can be provided to those in need.
Have a special project you'd like fund? Contact us at info@michaellevinlonesoldier.org
Your donation, in any amount, helps us meet the unique needs of our Lone Soldiers.
To donate via check:
Please make checks payable to:
The Michael Levin Lone Soldier Foundation (EIN 47-3798721)
Mail to:
EB Group LLP
C/O Lone Soldier Foundation
510 Broadhollow Road
Suite 300
Melville, NY 11747
Canadian Donors – Canadian donors to The Michael Levin Lone Soldier Foundation will receive a tax receipt issued by Canadian Charity Partners, a charity registered with the Canada Revenue Agency under the Canadian Income Tax Act, R.S.C. 1985.
UK Donors – UK Donors to the Michael Levin Lone Soldier Foundation will receive a tax receipt from UK Gives.
Donate by check from Canada:
To receive a Canadian tax-deductible receipt for your donation in support of The Michael Levin Lone Soldier Foundation, send your check to:
Canada Charity Partners
5785 Smart Avenue
Cote St Luc, Quebec
H4W 2M8
The check should be made payable to "Canada Charity Partners" and in the memo section YOU MUST NOTE that this check is for "The Michael Levin Lone Soldier Foundation – EIN 47-3798721"